VISIONS - SHORT - MEMORABLE - VISUAL - VERBAL
Syntheses - Clinical - Fine Arts - Galaxies – Carousels – Overviews – Word Roots
LIMB - TETRAPHOCOMELIA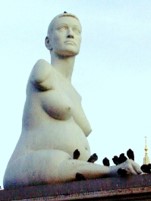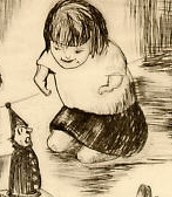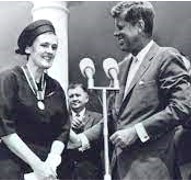 TERMINOLOGY:
LIMB LIMBO LIMBUS LIMBIC LIMIT EXTREME EXTREMITIES TERATOGEN THALIDOMIDE EPIDEMIC PREVENTION DRUG PUBLIC HEALTH DOGMA


SIGNS – SEMIOLOGY – SIGNIFICANCE


LIMB
dysmorphogenesis is relatively frequent and descriptions should define the affected segments and "sort" of alterations. Each affected limb should be presented separately and indicate presence or absence of symmetry. Furthermore, patterns and symmetry of palmar-volar skin ridge patterns and flexion creases (
dermatoglyphics
) should be included.
LIMBIC SYSTEM (Poetically). Personally, I believe that the name "Limbic" is perfect - an ideal term to denote cerebral components dedicated to "marginalize" into "limbo" our emotions and retain them subconsciously – put away from your mind. Apparently, the Limbic System (more of a collection of functions than structures) transfers our "emotions" (memories) from the conscious to the autonomic (sub-conscious) nervous system. "Buried away" applies not only to such emotions but to the Limibic System itself for it is also "buried" deep under the brain. Formally, the Limbic System is involved in the processing and transfer of emotions such as sexual arousal or stress to be modulated into autonomic and neuro-endocrine and endocrine nervous system responses.
PHOCOMELIA - TETRAPHOCOMELIA
were the main signs and signals of ongoing and rapidly spreading
epidemic accross the world
. One mother provided a clue to one clinician (Dr. W. Lenz or alternatively to one of his fellows Dr. Rudolf Arthuar Pfeiffer). They tested the suggestion and documented that the most likely
teratogen
causing the malformations was a newly introduced drug,
Thalidomide
. At the time the
preveiling dogma
was that malformations were
genetic in nature and inherited from parents with genetic flaws. This dogma justified the euthanasia of children and forced sterilization of parents confronted with children with "birth defects" (enthusiastically endorsed by the German Nazi regime of Adolf Hitler and the father of Dr. Lenz who was one of his top advisers). The epidemic did not occur in the US - an achievement mainly of one woman doctor.
FUN PART - GALLERIES - VIDEOS


VIDEOS
A
(Four complimentary components, 2 in English, 2 in Ukrainian) -
B
(The death of a dogma in a series of complimentary videos)
LIMB
A
,
B
,
C
,
D
,
E
,
F
,
G
,
H
IRIS
The edge of the iris is its LIMBUS and may signal AGING
A
,
B
,
C
,
D
W. Wertelecki, M.D.
20220121