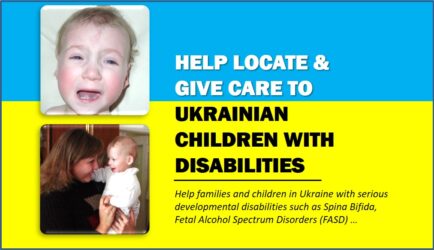 SELF-PACED LEARNING and PRACTICUMS
TERATOLOGY – DYSMORPHOLOGY
Emphasis on Signs and Signals
INTRODUCTIONS TO TERATOLOGY - DYSMORPHOLOGY
Terminology
NOTE: Emphases are on signs and signals and
NOT
on etiology, pathogenesis, diagnosis, therapies and prevention.
TERATOLOGY, DYSMORPHOLOGY, GENETICS – IN ESSENCE
PRINCIPLES OF TERATOLOGY
RENAISSANCE OF MEDICAL TERATOLOGY – MASTER CLASSES
COMMENT: Dr. Josef Warkany is arguably the main pioneer of modern scientific Teratology and the creation of the International, Japanese, and European Teratology Societies. He also indisputably is credited with the demonstration that the embryo-fetus can be damaged by environmental factors now referred to as teratogens. Warkany's investigations provided a basis to adoption of laws requiring that pharmaceuticals be tested regarding their teratogenic potential. Warkany's achievements also led to the demise of Eugenics which provided a basis for laws justifying euthanasia.
Warkany's Gestation of the Teratology Society
Perspective by invitation of the Teratology Society
On Dreaming on Solid Grounds
LAWS of HUMAN CLINICAL TERATOLOGY
(Bi-lingual; English, Ukrainian, 13 min.)
SIGNS – SIGNALS … SEMIOLOGY
(English, 17 min.; Ukrainian, 17 min.)
(Earliest altered embryogenesis)
TERATOGENS – MEDICATIONS and …
UTIS
– Ukrainian Teratology Information System (in Ukrainian)
OTIS
– Mother to Baby - Organization of Teratology Information Systems
DOWN SYNDROME VIRTUAL CLINIC VIDEOS
(Bi-lingual; English, Ukrainian)
DYSMORPHOLOGY SYNTHESIS and DISCOVERIES
PROCESS
from SIGN/SIGNAL/ETIOLOGY to SYNDROMES/DIAGNOSIS/PROGNOSIS …
CAVIAT – EXTREME CLINICAL VARIABILITY
COMMENT: Some dysmorphic anomalies and syndromes due to the same etiology can manifest in minimal or quiet severe signs. This point cannot be overemphasized. An image is worth a thousand words.
Fetal Alcohol Syndrome (FAS)
Fetal Alcohol Spectrum Disorder (FASD)
COMMENT: Alcohol teratogenesis and FAS-FASD syndromes are a prototype of specific teratogenic effects due to a specific teratogen. Therefore, because of the high frequency of alcohol consumption (including by women who accidentally become pregnant, the subject is explored extensively. All clinicians have a role in preventing FAS-FASD. Please explore a variety of master-classes, videos and image galleries.
Please use the link below.
ENDOGENOUS TERATOGENS – SINGLE GENE MUTATION
COMMENT: Endogenous teratogens, for the most part are reflections of gene mutations, chromosomal imbalances, or "physical - mechanical" in utero events "accidents", such as vascular ruptures, premature or delayed death of cells (apoptosis), etc. The prototype alluded to below is a syndrome that all physician, regardless of their specialties, must be able to recognize or at least suspect this syndrome. Early diagnosis can be lifesaving.
The importance of this category of disorders prompts us to show below links to clinical outlines.