ABOUT
Omninet-Medword LLC is registered in the United States of North America and OMNI-Net Ukraine is registered in Kyiv as a not-for-profit International Charitable Fund. OMNI-Net members are professionals and sponsors dedicated to the dissemination of information regarding causes, care and prevention of human developmental disorders.
OMNI-Net Ukraine conducts population-based surveillance of developmental anomalies upholding international standards and is a full member of the European network of population-based registries for the epidemiological surveillance of congenital anomalies (EUROCAT) and the International Clearinghouse for Birth Defects Surveillance and Research (ICBDSR).

Current Director of Omninet-Medword LLC and OMNI-Net Ukraine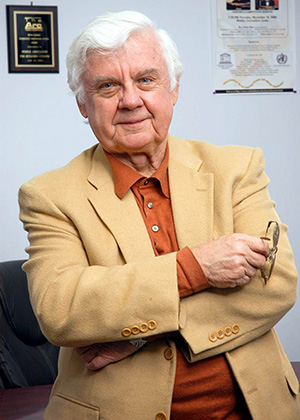 Prof. W. Wertelecki
is a corresponding member of the National Academy of Sciences of Ukraine and the Argentine Academy of Medicine, Honorary Professor of the Lviv National Medical University and National University of Kyiv-Mohyla Academy, Director of Children's Development and Birth Defects Prevention programs and Head of the Board of the OMNI-Net. Additional information is given in
English
or
Ukrainian
as well as in the companion websites.
20201230